French
Rhona Gomes is a qualified French teacher who takes morning French lessons.
Using a wide range of techniques to inspire children to use and learn French, these lessons are made up of songs, stories, poems, games, art and role-play/drama. Numbers are limited, so book early.
Classes begin before school, from 8:40am to 9:20am (Mon – Fri)
To find out more and to find the class most suitable for your child, contact Rhona on 086-8262500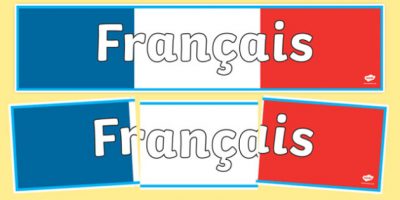 Childrens' Club
Play and creative learning opportunities through Irish are provided at Club na bPáisti. Available for all classes (J.Inf. – 6th Class).
Classes run from Monday to Friday in the morning from 7:30am to 9:20am and in the evening from 2:00pm to 6:30pm.
Contact Tiarnán  Ó Ruairc to find out more: 085-1649866
Choir and Music Group
Through the Grúpa Ceoil children get to practice and learn a wide variety of instruments, e.g. fiddle, concertina, tin whistle, harp, guitar, banjo, mandolin and piano. There are also opportunities given to develop traditional singing and sean-nós. The Grúpa Ceoil often form the back bone of many memorable school occasions such as Communions, Confirmations and concerts. Children gain great confidence from their involvement in the Grúpa Ceoil.
The classes take place every Wednesday morning from 8:40am – 9:00am.
Please call or visit the office to find out more about the Grupa Ceoil.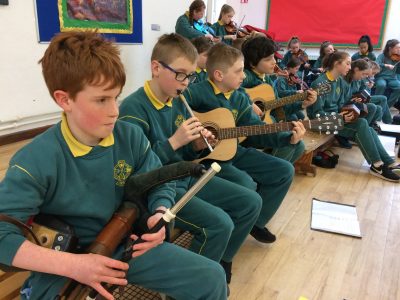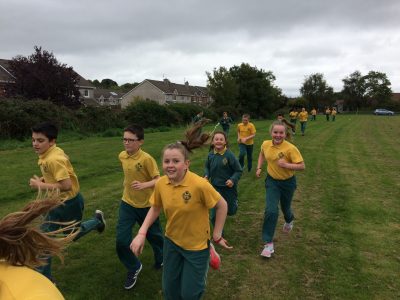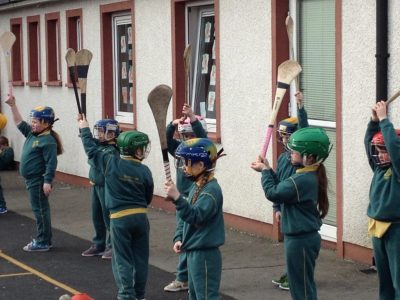 Sport
Camogie, Hurling and Football
Our GAA games are nurtured and honed here in Gaelscoil Mhichil Cíosóg. Training takes place all year-round. To find out more, contact Oifig na Scoile.
Cross Country
Each year we are represented by a strong athletics team. They train each week (weather dependent). For more information, contact Oifig na Scoile.
Basketball
We have basketball teams for both boys and girls. Each year we take part in the Marion Keane Memorial Competition. The boys reached the final of the competition this year.
Swimming
Our 3rd and 4th Class teams do swimming classes as part of their physical education.
Art
Larisa provides a creative space for budding da Vincis and Picassos to develop.
Tuesday 13:45 – 14:45 (Junior & Senior Inf.)
Tuesday 14:45 – 15:45 (Rang 1 & 2)
Wednesday 13:45 – 14:45 (Junior & Senior Inf.)
Call 086 004 2004 to learn more.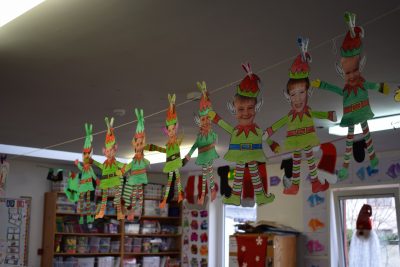 Chess
Children take part in chess classes before school each Thursday morning from 8:30 – 9:00.
To learn more, contact the office.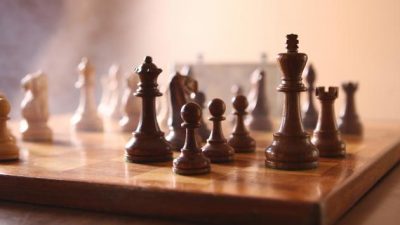 Hip Hop
Foghlaimíonn na daltaí conas damhsa hip hop a dhéanamh le Yvonne. Baineann siad an sult as.
Dé Máirt & Dé hAoine 13:45 – 14:45 (Naí Shóis & Shin)
Dé Máirt & Dé hAoine 14:45 – 15:45 (Rang 1 – 6)
Eolas ó Yvonne ar 086 805 9074
Jiu Jistu
Past-pupil John takes the Jiu Jitsu class. The children love these classes.
Wednesday 13:45 – 14:45
Wednesday 14:45 – 15:45
For more information, call John at 089 206 2615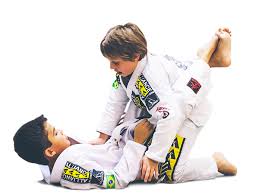 Irish Dancing
Irish Dancing takes place every Monday after school in the sports hall.
Monday 13:45 – 14:45 & 14:45 – 15:45
Call Helen on 087 623 1106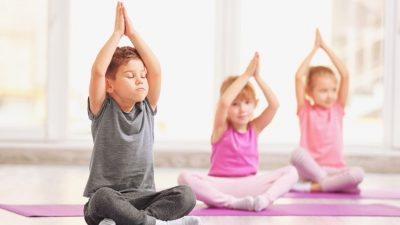 Yoga
Miranda helps the children find Zen in her Yoga classes at the school.
Tuesday 13:45 – 14:45 (Junior & Senior Infants)
Tuesday 14:45 – 15:45 (Rang 1 – 4)
To find out more, call Miranda on 085 832 1292