Eric Training Hard with Éire Óg!
Comhghairdeas le Eric ó Rang 2 a bhuaigh an duais seo toisc na scileanna iontacha go mbíonn á léiriú aige leis an bhfoireann Fé 10 in Éire Óg! Maith thú Eric
Congratulations to Eric who won this award for displaying his great hurling skills with the Under 10 Éire Óg team during the year. One to keep an eye out on for the future!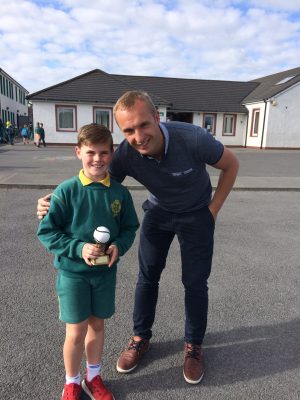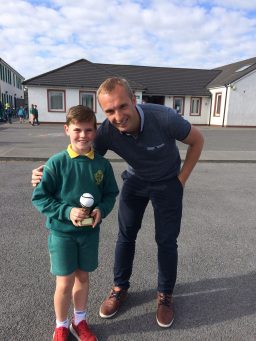 Back