Cuairt an Údair Brian Gallagher go Rang 5/6
Tháinig an t-údar Brian Gallagher chun bualadh le páistí Rang 5 agus 6 inniu. Labhair sé leis na paistí faoi shaol údair agus faoi chuid de na leahair atá scríofa aige. Chuir sé an-bhéim ar na leabhair "Friend or Foe " agus "Arrrivals". Léigh sé giota ón leabhair "Friend or Foe" agus bhain na páístí an-sult as.
Breathnaigh thíos ar na lascainní iontacha atá ar fáil   i Siopa Leabhair na hInse.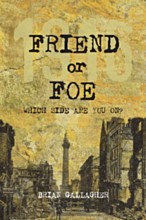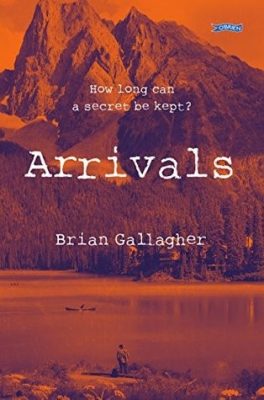 Friend or Foe by Brian Gallagher
When Emer Daly saves Jack Madigan from drowning it seems that the two children will be friends for life. Eight months later, however, they are on opposite sides in a life and death struggle, when Dublin city is torn apart in the Easter Rising. With their young lives in turmoil, what will come first – friendship, family or loyalty to a cause? A fantastic book about the harsh reality of the 1916 Easter Rising, even for the children of the time, that shows the strength of friendship.
Arrivals by Brian Gallagher
In 1920s Canada, a summer of fun for three friends is destroyed by a frightening crime. Almost a century later, teenager Ciara Farrelly visits her dead grandfather's Ontario home and tries to solve the mystery surrounding it.
The Ennis Bookshop invites Gaelscoil Mhíchíl Cíosóg students to avail of the above 20% Discount on Friend or Foe and Arrivals when you present this flyer in The Ennis Bookshop. LASCAINE 20% le fáil ar na leabhair  thuas.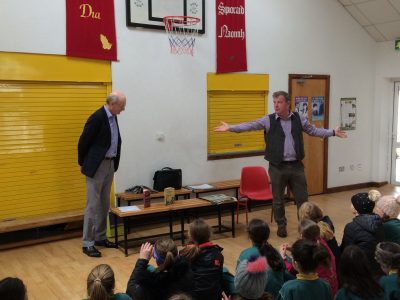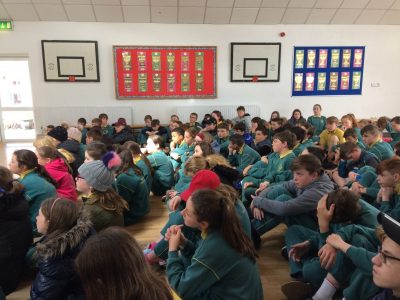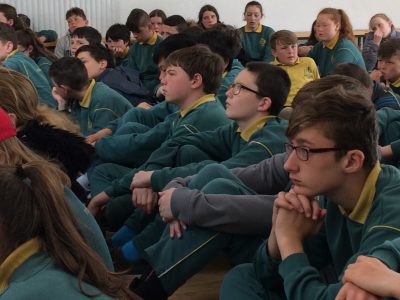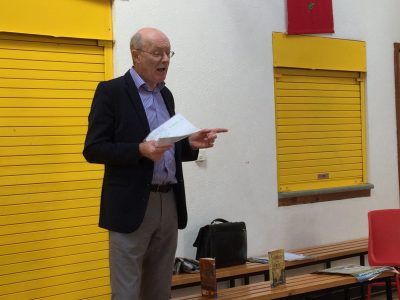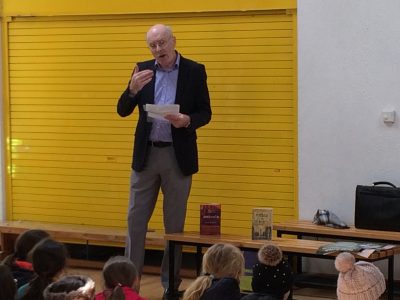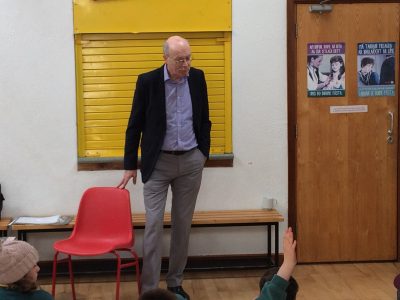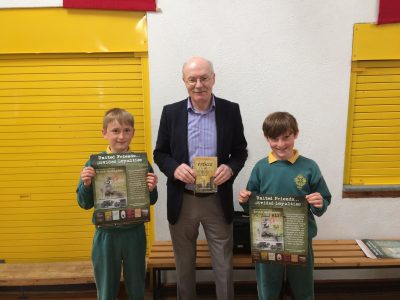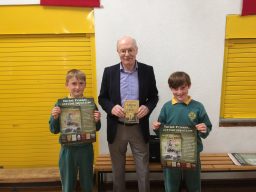 Back